Groundwork Contractors Oxfordshire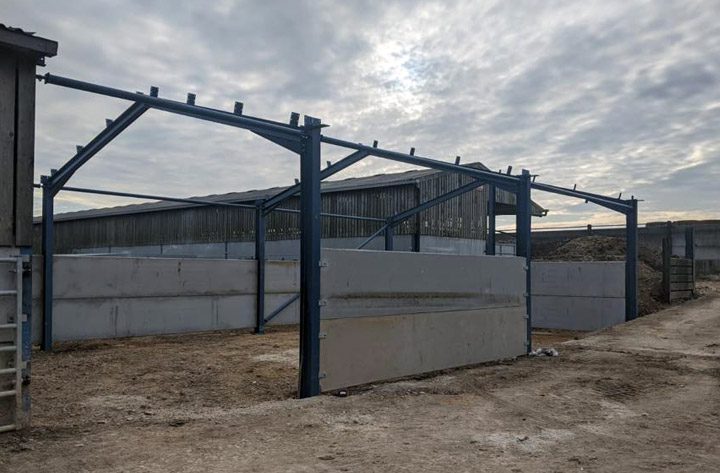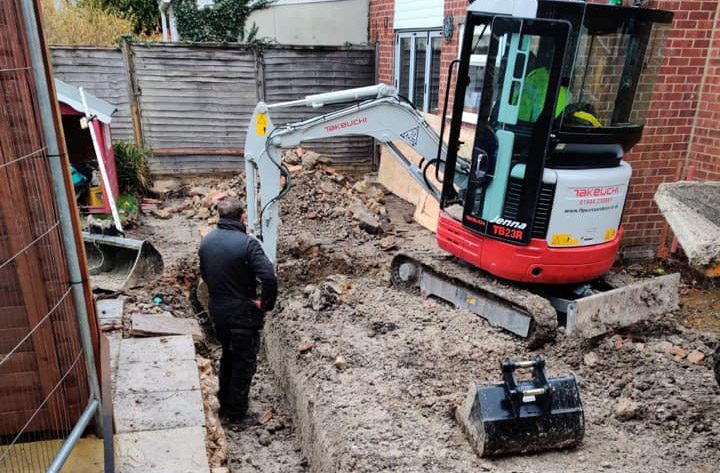 Holding pen for cattle
The team have been staying local and have been working on a farm. They have been erecting a covered holding pen for beef cattle. So far they have got the steel frame up and the sides in place. With the current situation we are still working but we are making sure the social distancing is happening. Where normal it would take two people to do a job we are making sure that one person is doing it so it's just taking a little longer but it is still up to our usual standard.
Footings for a house extension
We have been helping a local construction company Red Brick Construction with the groundwork for the footings for a house extension.
It was a very tight space but luckily we had a small digger to use and we sent one or two of the team down at a time to get the job done.