Groundwork Contracting in Buckinghamshire
The groundwork team have been busy near Great Missenden.
At the end of last year we were asked to concrete and power float a floor in an old barn and create a new farm track. We have now been asked back and we have been doing some work to an old dutch barn. Instead of taking the barn down and restarting, the client wanted to try and keep as much as the original barn structure and make changes to it. This has meant we have had to think of our feet and make sure the designs and ideas worked structurally before starting. The classic curved style dutch barn roof has been dismantled and we have put a new roof on. We will then install some more cladding around the sides to weather proof the barn.
We team also spent the day in the village creating an area which used to house an old shed into a new site for some solar panels. The area was levelled and the top few centimetres of glass and soil were removed, a weed suppressant membrane was laid down and then a light coloured gravel was poured onto the membrane to produce a level and light reflective surface for the solar panels to be installed. The electricity which the solar panels produce will be used for an electric charging car point and any surplus will be used for the house.
September and October have also seen us lay a lot of concrete! We have been over in Tingewick, Bucks laying a new area of concrete. We had to excavate the surface off and then laid and compacted stone to create a bed of 150mm below the finished floor level. We then laid the lining and mesh and poured the concrete in and left with a tampered finish. We have also been in Quainton, Bucks laying concrete in front of some bards to create some more hard standing areas.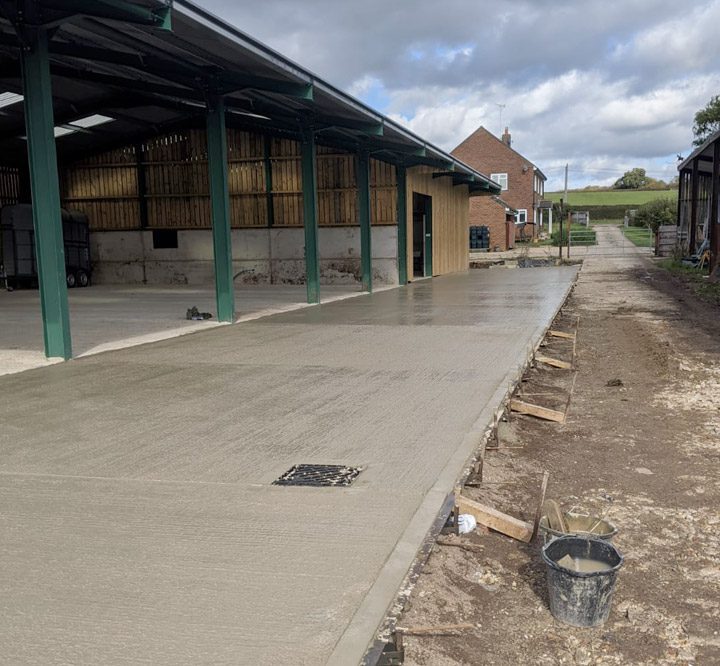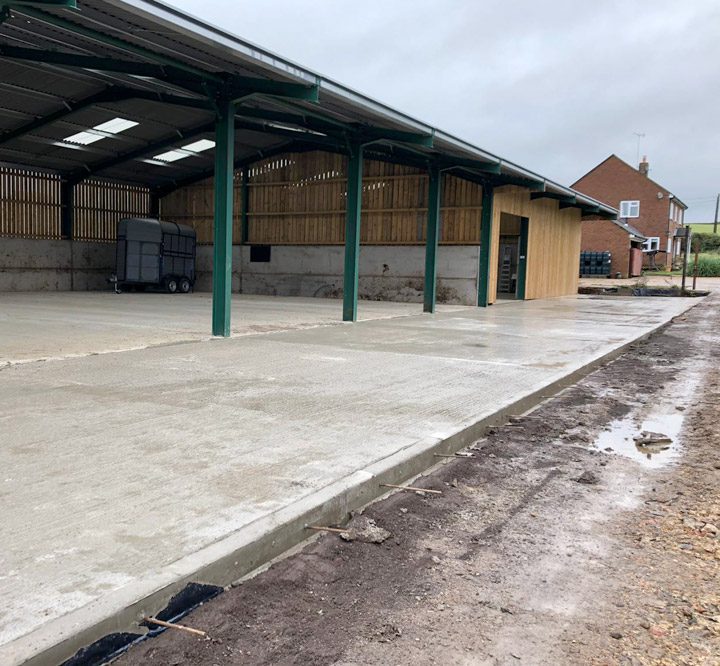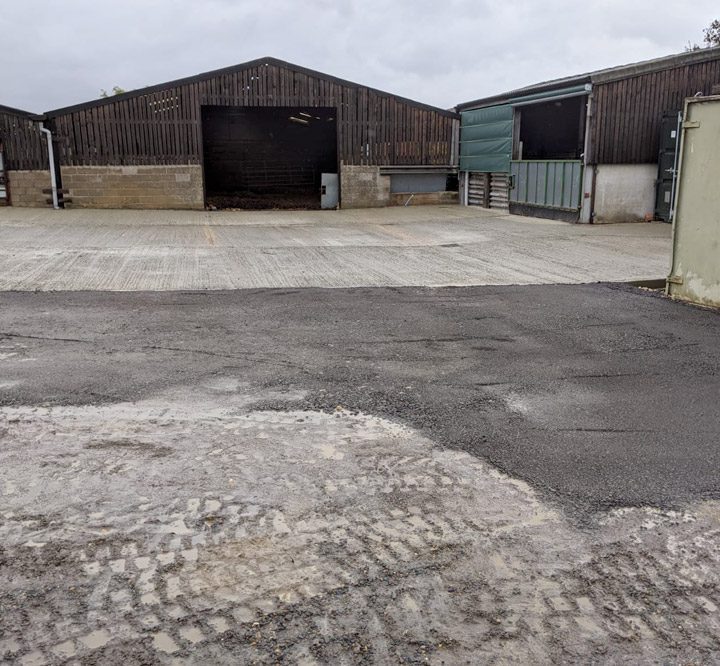 Farming
Will has had another busy month in the field.
He finished combining our Barley and Oats at the beginning of September and then we had to wait for the Soya Beans to be cut. While he was waiting for the soya to die off, he started getting the ground prepared for the winter planting. We had some lime spread on some of the fields which a local contractor kindly spread and cultivated for us, while Will was cultivating sewage sludge into the other fields.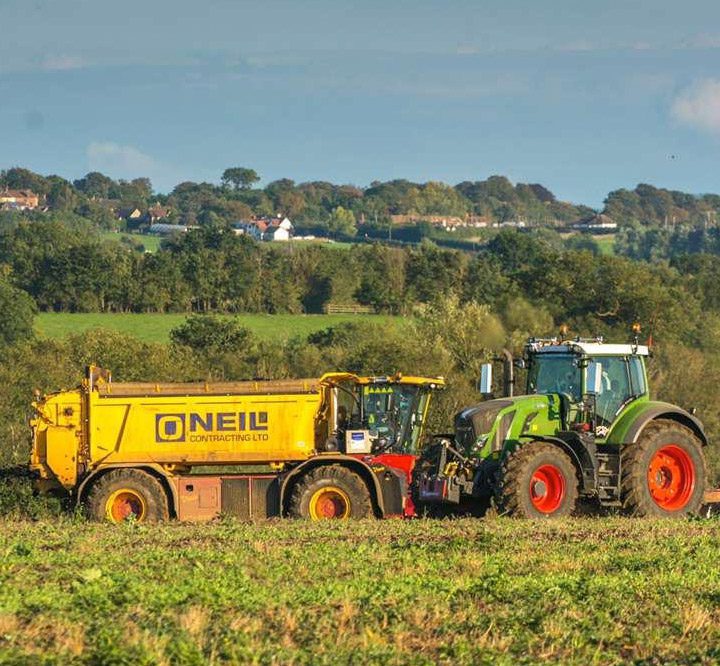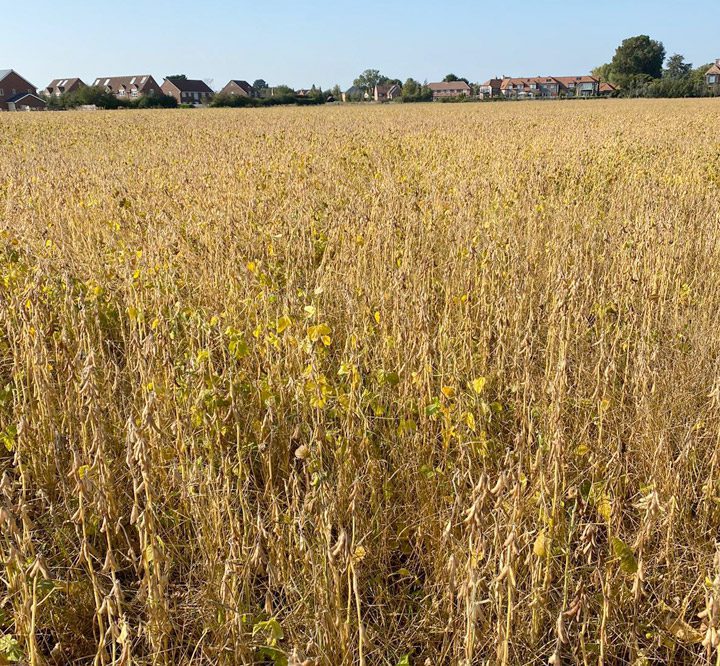 Grainstore
The grainstore was busy with intakes over September for storage for different grain merchants.
With the weather being intermittently wet while farmers were cutting and having to cut the crop with slightly higher moistures it has meant that our drier has been running, drying crops before they go into store. At the beginning of September we have 120T of winter wheat through the drier. It came in with a moisture of 18% and after going through the drier we had it going into the bay at 14.8% moisture.