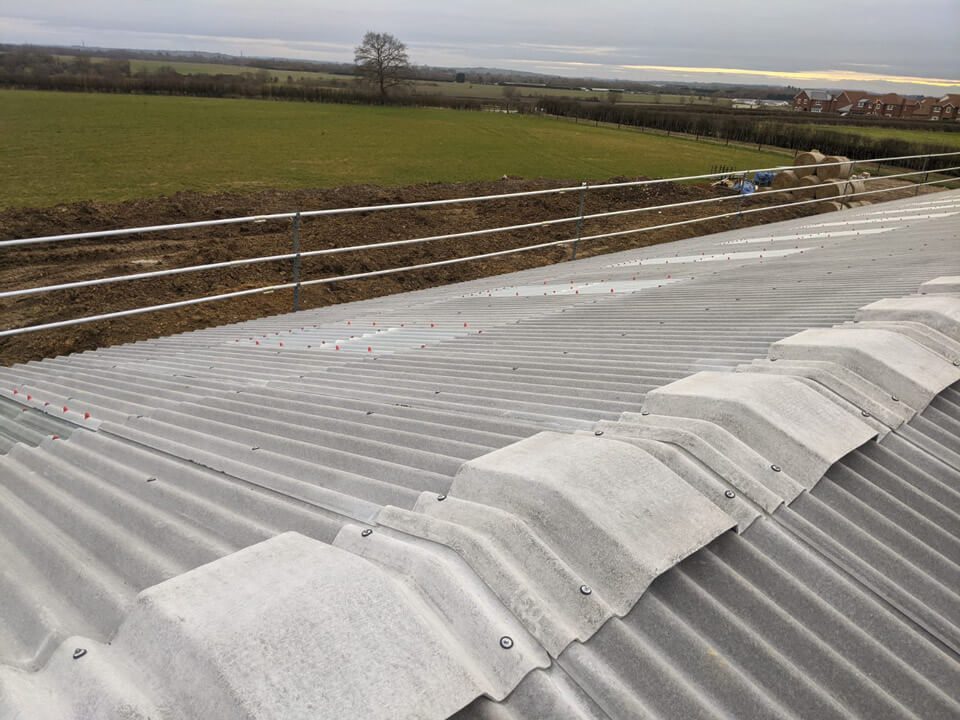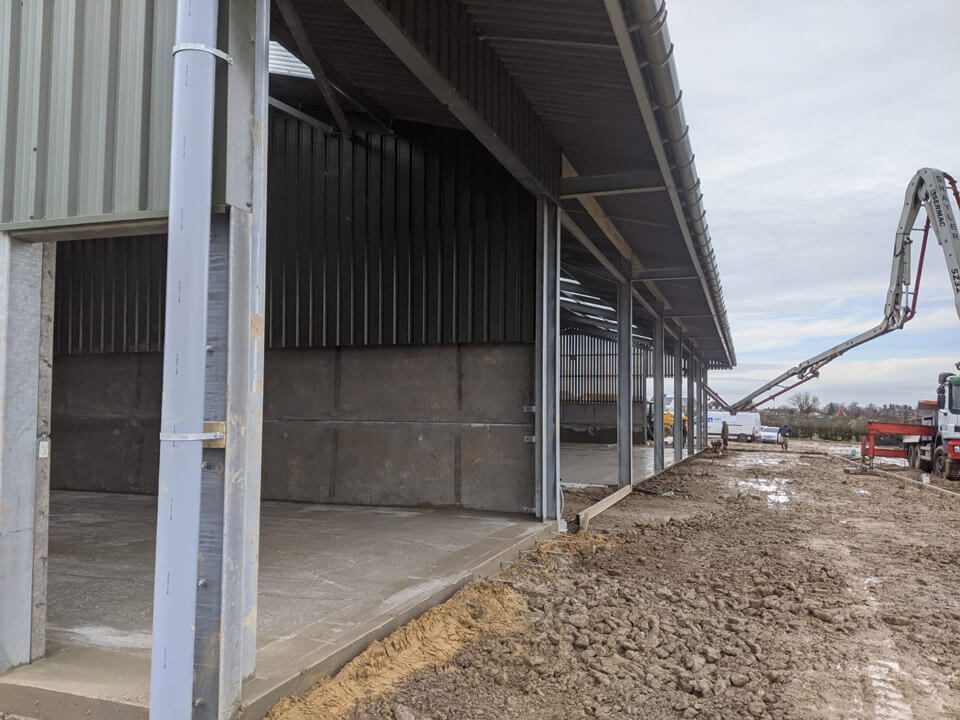 Groundwork Contracting in Buckinghamshire
We have been back at Winslow for the majority of January erecting the cattle shed and have been battling with wet weather and a wet site, and so getting the roof up and on took longer than we would have liked.
Once the roof was finished and the sides of the shed were all cladded, we laid stone down in the base of the shed and laid the mesh and a-frames ready to concrete. This shed has been slightly tricker than normal due to the bays being at different levels with 10cm increments and the amount of wet weather we have had.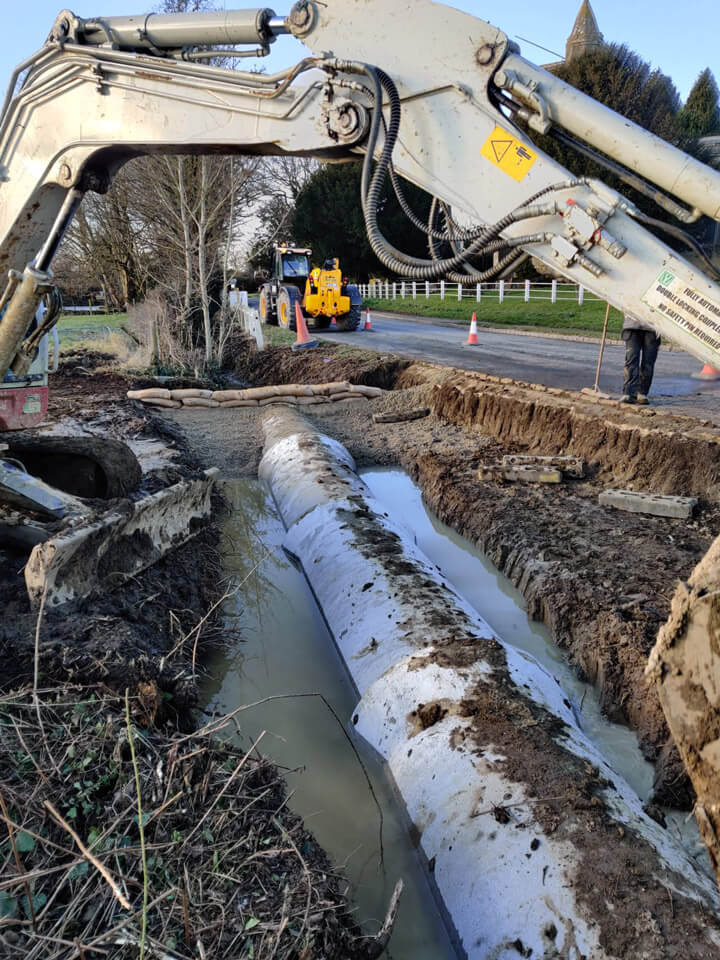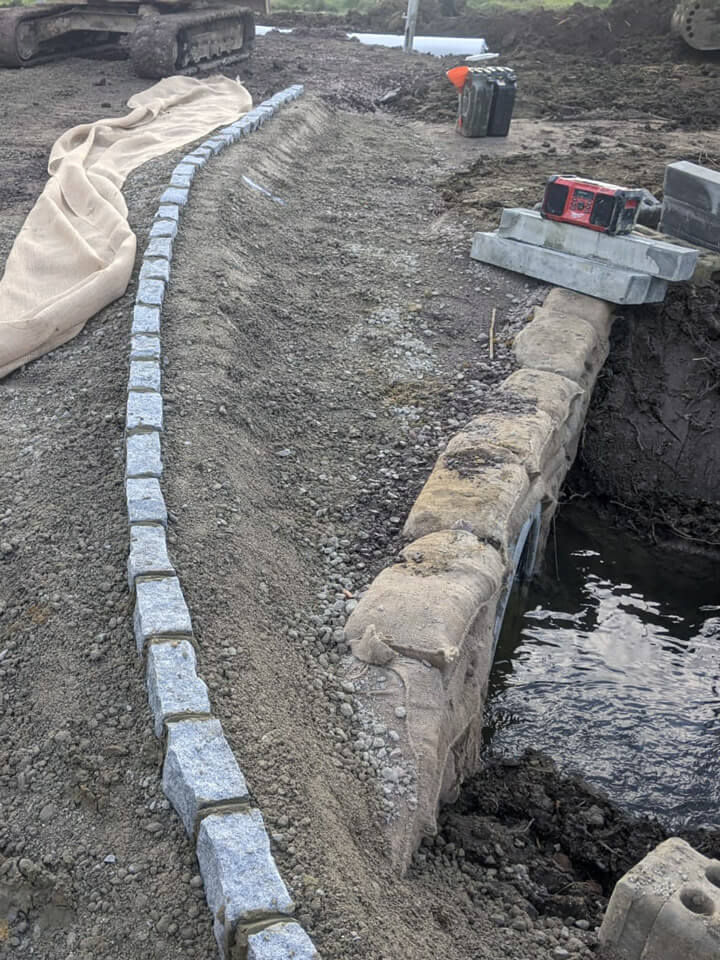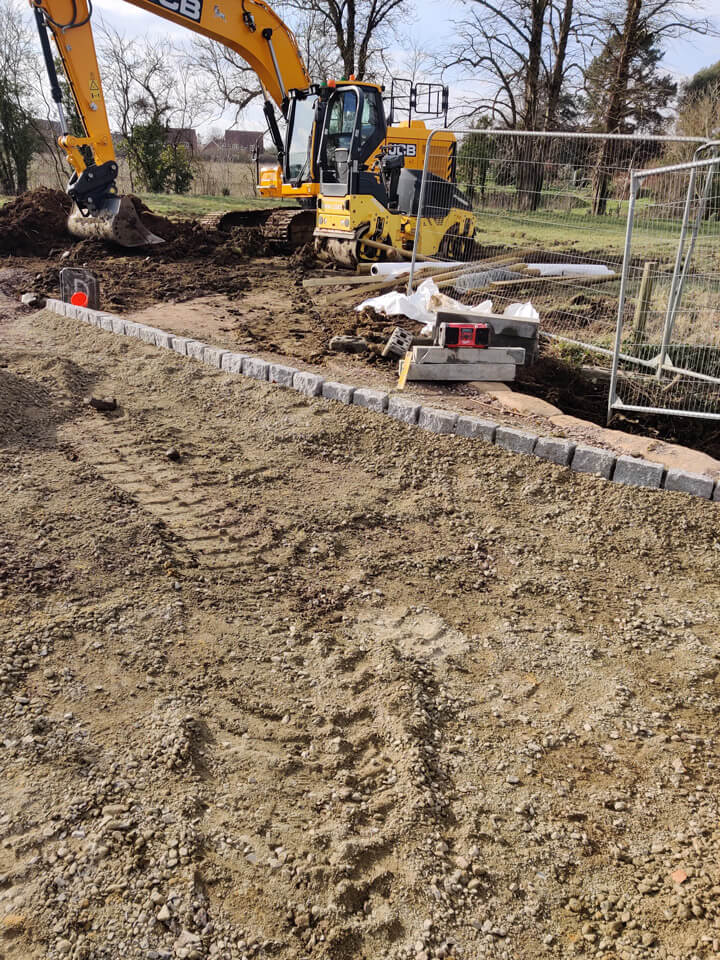 After months of paperwork and drawings going back and forth to the council we have finally managed to be able to start works on the new culvert bridge and updating access into a field. There was a lot more water in the ditch that we would have liked but with pumps going we have managed to get the culvert in place, the sandbag headwall in and the concrete was laid. The kerb sets went in on Friday afternoon.
We are fully street-works accredited so if you have any works that we can help with please do get in touch.